If you are considering buying a new road bike for the coming season, this period is the perfect time to get excited: Most bike manufacturers present their 2007 collections now.
One of them is Trek Bikes, who has a website with pictures and details about their road bikes, mountain bikes and other bikes for 2007. Their top model among road bikes are Madone SSL 6.9 which is a carbon frame equipped with full Shimano Dura Ace.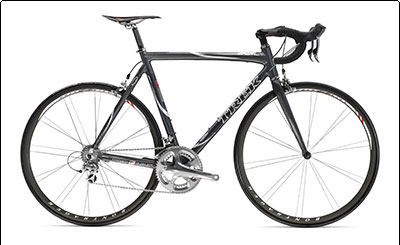 I'll do my best to keep you informed about all the new gear for season 2007.
Manufacturers are welcome to send press releases about their bikes, equipment or accessories for the coming season. If a manufacturer is interested in having Cycling Training Tips to make a review of their product, please have a look in the "˜About' section for contact info. Press releases can be sent to admin@training4cyclists.com