Who am I?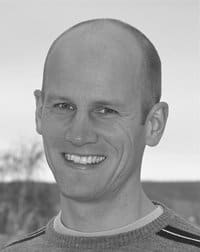 My name is Jesper Bondo Medhus. I am a medical doctor with a particular interest in cycling training. However, my interest in exercise physiology inspired me to study medicine at the University of Aarhus, Denmark, in 2001.
I work as a clinical physiology and nuclear medicine consultant at the Hospital of Vejle.
I write articles for my blog www.Training4cyclists.com and previously worked as a personal coach for young, talented riders in Denmark in my spare time. These cyclists have represented the Danish national team at junior and under-23 levels in international races, world cups, and European championships.
Also, I've worked for three seasons with Mads Würtz Schmidt, who won the U23 World Championship in Time Trial in 2015 and currently rides on the world tour for Israel Start-up Nation.
During the last 21 years, I have increased my knowledge about training, planning, and physiology and have always tried to give the best advice to my riders. To be a good cycling coach, I think having excellent knowledge about exercise physiology and being up-to-date with the latest research results is essential.
Case studies
Bronze Medal at 3K Pursuit World Championships – Age Group 45 to 49
Time Effective Cycling Training = Success
The Story Behind the 12-Week Winter Training Program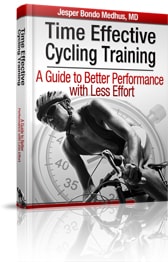 Time Effective Cycling Training culminated in my years of experience training some of the top cyclists across Denmark. It is a downloadable PDF designed to help road cyclists, mountain bikers, and triathletes reach their full performance potential.
Time Effective Cycling Training is not a miracle cure or a "quick fix." Instead, readers will get an insight into intelligent and proven scientific training principles that will accelerate their progress. It takes a long-term view: you can get faster by training less.
How can you help me in 2023
Feedback/suggestions/testimonials. If you have an idea for a post, please let me know. If you've tried one of my training programs, please leave a comment about your results. I read all comments and emails from my readers.
Share/promote. The best way to support Training4cyclists.com is to tell your friends about this blog. When you find an article you like, don't forget to make a link on your blog, tweet about it, share it with your Facebook friends, etc. It's a big help!
Disclaimer
Since I don't know all of the 500.000 annual visitors here on Training4cyclists.com, I must emphasize that training tips and programs here on Training4cyclists.com are at your own risk. Thus, I recommend seeing a doctor before entering one of my training programs.
Advertisements and affiliates
I hope you appreciate my articles and training programs. Since most of the content is 100% free, you might occasionally discover advertisements on my blog. There are also affiliate links among the outgoing links, which means I earn money if you purchase the product. I promise to make fair reviews and recommendations; anything else will hurt me in the long run. If you are interested in having ads on Training4cyclists.com, please don't hesitate to contact me.
If you want to contact me, please email admin(a)training4cyclists.com.