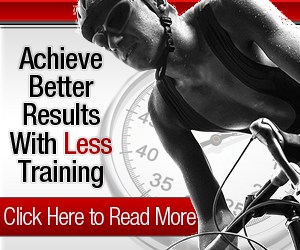 Now we are so close to the finish that I've decided to publish the final stages of the program.
I have not mentioned yet the principle of overreaching, which helps us achieve progress. Distinguishing overtraining from overreaching is important because overreaching is a very natural process when you train. Unfortunately, many riders use the term "overtraining" for both overreaching and overtraining, which is why many riders wrongly diagnose themselves as overtrained.
The problem is that if you are really in an overtraining situation, it can take several months before your performance is back at 100%. However, if you have overreached in a specific period, a week or two is usually enough to get you back on track.
This principle is often used in tapering protocols, where training volume is reduced during the last two or three weeks before a big event. However, Overtraining syndrome does not happen overnight or in a week. It takes six to eight weeks or even longer to develop.
Read more on overtraining and overreaching here.
Day 11
Total time: 1hr
15min incremental warm-up
6 x (3+2min) 85% / 50%
15min easy rolling
Day 12
Total time: 1hr
12min incremental warm up
3min 80%
3min 50%
2x(3+3min) 100 / 50%
10min 50%
2x(3+2min) 80 / 50%
10min easy rolling
Day 13
Total time: 40min
20min incremental warm up
5min 85%
5min 50%
10min easy rolling
Day 14
Total time: 1hr15min
20min incremental warm up
8 x (30+30sec) 100 / 50%
7min 50%
8 x (30+30sec) 100 / 50%
7min 50%
?? x (30+30sec) 100 / 50% (Maximum number of intervals possible!)
10min easy rolling
Congratulations! You're have completed the VO2 Max Booster Program!
Afterwards, I recommend you to take some easy days, maybe a day off, to recover from this overload of VO2 max intervals. Remember what I said about overreaching? You are not overtrained now, you are overreached, and in the next couple of days, you will begin to super compensate for the last 14 days' impressive workload.
5min max test to find your new VO2 Max
When you have had 4-6 days with easy training, it is time to do a new 5min maximum test to track your progress. I would appreciate it if you share your results with the readers at Training4cyclists.com by posting your results in the comments section.
Did you miss day 10?