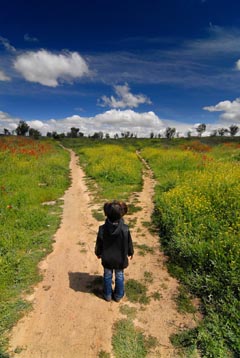 In the last couple of weeks, I have asked the readers here on Training4cyclists.com to answer some questions (here, here and here) that didn't have a definitive answer. These questions are just some of the questions you should ask yourself at least once in a while. I believe it is crucial to make a decision and, more importantly, believe in it.
Winners are winners because of their decisions
When you enter a road cycling race, you will have to make decisions repeatedly. You will probably make some good and bad decisions. Winners make mainly clever decisions. However, I would rather say that winners always make wise decisions. The ability to make a hard decision and stick to it is a skill that characterizes winners. They have the confidence because they know that hard decisions are a part of road cycling and that there are two outcomes: Winning or losing.
Riders dream about victories
I guess most serious riders dreams of victories, but the fact is that most riders never win, and very few riders win quite many cycling races throughout a season. If you race 10, 20, or maybe even more races per season and never win, you lose confidence to make the right decisions at the crucial moments or, more importantly, the confidence to stick to the decision you make.
You probably know the feeling of launching an attack and when you are 75m ahead of the bunch, start to speculate whether that was a little too early. However, these speculations will not make you a winner because when you have launched your attack, there are only two outcomes, and you shall keep your focus on only one of them: Victory.
Winners take decisions and stick to them
I believe that decisions make you a better cyclist. You will make both good and bad decisions, but the decision in itself is not the only winning move. It is the confidence to make a decision that is the winning move. That skill separates winners from ordinary riders. That is how decisions can make you a winning cyclist.
Anyways, what was your best/worst decision in a road cycling race this season?