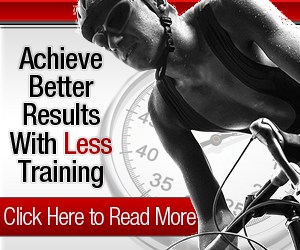 All professional cyclists take a short ride of 1 to 2hours as a part of their active recovery. Nevertheless, I guess most non-professionals would perform better without recovery rides. So eliminating recovery rides might be your key to more success.
Recovery training for cyclists
Recovery rides are often described as low-intensity rides with a <60% maximum heart rate using small gears. These training sessions typical last 1to 2hours.
Well-trained cyclists should consider a low-intensity recovery ride the day after a hard race instead of an entire day without cycling. These rides do not require much recovery and might improve your recovery from previous training sessions or races. That's interesting, but we don't know precisely how recovery rides impact each individual. Some riders think it works. Other riders don't.
An important issue: How good is your fitness? If you are in good condition, you are more likely to be among the riders who can benefit from these rides.
Back to the heading: How can eliminating recovery rides improve performance? Let's turn this question around and consider the following:
What will happen if you skip recovery rides?
Better recovery (maybe) – A common problem is that recovery rides are too long and intensive compared to actual fitness. Many riders will be surprised that recovery rides do not help them how they think/hope it helps them.
Thus, skipping recovery rides may improve the recovery process and make you more fit for the next training session.
Better focus – Instead of training every day, having days off the bike is suitable for your motivation and helps you maintain focus at your necessary training and race days.
Better performance – When your legs are fresh and your brain is focused, you can train harder and deliver higher performance. This will help you achieve a higher level of performance and win more races.
Remember, just because professionals and elite riders can benefit from 1 to 2hours of training with low intensity doesn't guarantee that you can do the same. There is only one way to find out what works best for you: trial and error.
Questions to the readers
What works best for you? Recovery rides or not? Please post a comment and share your experiences with the rest of us.