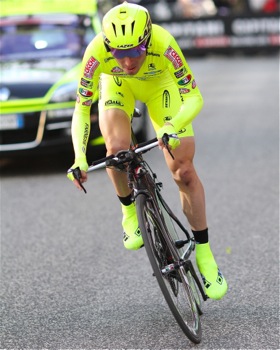 I often recommend VO2 max and threshold power interval training as the most effective training methods.
Though, it would be too extreme to devise the ultimate time-effective training program including nothing but intervals and race days.
A more realistic approach to the 80/20 rule would be to eliminate some of the 80% that have the least impact on your performance.
In simple terms, you should try to reduce time spent on training activities that add the least value to your performance.
Examples of Time Ineffective Cycling Training
– Recovery rides
– Social rides
– Long slow distance training (LSD)
The above-mentioned rides are categorized as time ineffective. This is not because they do not add value, but because you have to spend a lot of time on these activities compared to the outcome. For example, recovery rides can potentially help you recover better from hard training sessions, but you are also spending quite some time on a low-intensity activity.
From a strict time-effective perspective, you would be better off eliminating the recovery ride. You will save more time for your other priorities in life.
Many cyclists will argue that they cannot skip their recovery rides because they are so crucial. If you have the same opinion, ask yourself the following question:
From a strict performance perspective, if you take a day off, which day would hurt your performance most? The recovery day or the high-intensity session with interval training?
Recovery rides, social rides, or long slow distance training have other positive effects and if you eliminate these sessions you will miss out on these benefits. But you cannot have it all.
When you analyze your training in the mirror of time effectiveness, high-intensity workouts are going to be the core training sessions that should never be reduced in volume. You might be able to increase your high-intensity training because your overall training volume is significantly lower.
A positive side effect to eliminating low-intensity workouts
You get more focus and quality into your remaining training sessions
It might sound obvious but you will become a better and more competitive athlete simply by spending more hours riding at a high and competitive intensity.
If you do more training at a competitive intensity, you will begin to ride your bike faster, feel more comfortable in the peloton, sit in a more aerodynamic position and gain vital experience to handle your bike in more stressful situations.
There is also a positive psychological side effect to riding fast; you teach your brain to ride fast and maintain full concentration when you ride your bike. Imagine what adaptations your brain makes when the majority of your training is low or moderate intensity?
Your success ratio increases when you perform fewer and shorter training sessions. It is a good feeling to know that you have followed the scheduled plan and that is much easier when you do not train a huge amount. It might sound obvious, but many riders are pretty stressed up struggling to follow a longer, over-ambitious training plan.