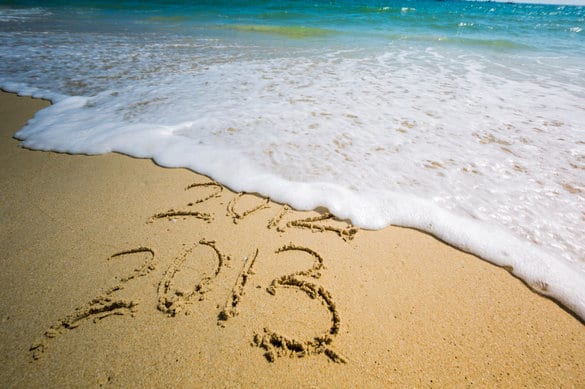 Dear readers,
Hope you are all well and ready for an exciting 2013!
In december 2012, I asked my email subscribers to tell me what is holding them back from becoming a better rider. More than 700 people answered that question and I wrote back to each of these helpful people. There were so many different answers, but after reading through all emails, I began to see a picture.
Even though everyone's situation is a little different, there are some common things that explains why general advice like you see it on my blog and in my e-books make perfect sense.
Fact is you are not alone.
If you believe you are the only one, who is limited in performance due to a stressful job, taking care of kids and family and lots of travelling in your calendar… you're wrong.
Most of us are struggling to find enough time for our favorite sport.
Perhaps, you'll see things differently in 2013…
There are so many options waiting for you. Remember that changing habits might be much easier than you think. January 1st is a great time to start changing any bad habits. But there is no perfect timing. You can always change your habits. Here is a secret: It's your own responsibility. Nobody is going to take the first step for you.
Give yourself a tangible goal to train for. If there is nothing specific goal in your mind, it's much easier to lose focus. Select a race where you want to be at optimum shape and keep this race in mind when you train. Having a goal helps you to be more proactive in your approach to training. When you know there is an overall goal with your training, you will be more likely to take the necessary steps to succeed.
Instead of being surprised of the weather situation, ending up cancelling training due to heavy rain, you might plan alternative indoor cycling, join a spinning class, spice up your training with a tough cycling video or simply train harder the day before.
Having a sharp deadline helps you to stay focused. Remember how many situations sharp deadlines have helped you do what's necessary (for example purchasing Christmas presents, reaching flights in time etc.)
If possible, your goal shouldn't be too far away. It's easier to follow shorter training plans (less than 3 months) and the success rate is much higher.
Most of the professional cyclists who train for the Tour de France as their major season goal also have sub-goals before the Tour de France. Having short term goals (e.g. perform well in races like Paris-Nice or Tirreno-Adriatico and/or Liege-Bastogne-Liege etc. ) help them to stay focused while preparing for their long term goal. Only very few riders are able to use a single race as their single goal for a season.
Breaking the season up in smaller parts, using races as part of their training towards their season goal makes sense.
Training4cyclists – What's happening in 2013…
Back in 2006 when I launched Training4cyclists.com, there were only few readers and I was able to help each and every rider personally. Since then I have moved from being a medical student with a small blog to a medical doctor working full time with wife and 3 children while having a rapidly growing blog with more than 10.000 subscribers.
During 2012 I received lots of emails from cyclists and triathletes who want me to personally coach them. Most of them were willing to pay me for an individual training program and others were hoping for a free training program.
Even though, I would love to help every single rider, it is just not humanly possible to do so. And I feel terrible when I decline these requests. But these decisions have been necessary.
But I have written a winter training program that offers straightforward advice for riders who are ready to rock. And if you are struggling to find enough time for training you'll enjoy to read my e-book about Time Effective Cycling Training. I hope these e-books will do a passive, cheap alternative to expensive one-to-one coaching.
In 2013 want to spend time with my lovely family, become a highly skilled medical doctor in clinical physiology and nuclear medicine and work part time blogging about cycling training. So I'm completely aware that I need to be time effective…
Here are some of my main blogging goals for 2013:
Publish a book and e-book bestseller on Amazon.
Reach 15.000+ Email Subscribers.
Publish a couple of comprehensive articles about cycling training. Already have a long list of ideas… just need a little time.
If you have any suggestions or comments these are highly appreciated in the comments section below.
Happy New Year!
Jesper Bondo Medhus
PS. Thanks to everyone who took the time to write stories, testimonials, comments and suggestions in 2012. It is highly appreciated! Reader comments have always been a cornerstone for me in the process of develop better articles and training programs.