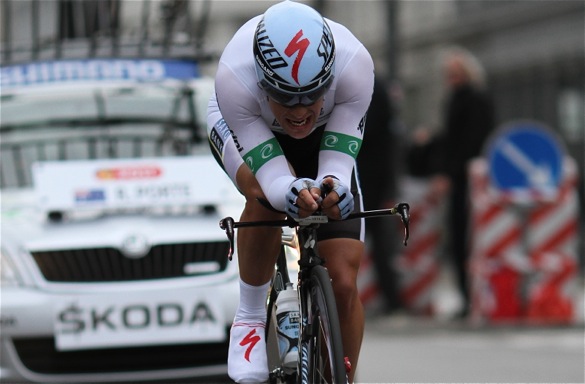 When a new year begins it's a great time to implement new training strategies. Here is a list with 33 great ways to boost your cycling performance. I'm sure that you can find inspiration for your cycling training and wish you a very happy new year!
Indoor Cycling
1. 7 Secure Ways to Improve Your Indoor Cycling
Learn to master the indoor training sessions.
2. How to Achieve Better Results with Spinning
Spinning is a great way to train in the winter and I use it for my own athletes. Here are some simple, but very effective tips that will increase your benefits from spinning.
3. Effective Programs for Indoor Cycling
Examples of how high intensity intervals can be performed indoor.
Cycling Coach
4. Why You Should Consider Hiring a Professional Cycling Coach
Read why the experts can help you to improve your performance.
5. Online Cycling Coaching and Training Programs
An alternative way to get cycle coaching online.
Performance tests and analysis
6. Expert Tips on How to Analyze Power Meter Files
Tips about TrainingPeaks Software.
7. 5 Basic Principles for Cycling Performance Tests
Simple, but important lessons to read before testing.
8. How to Measure Maximum Heart Rate
… and forget about the 220 minus age rule.
9. How to Measure Resting Heart Rate
… and how to understand it.
Training Tips
10. How to Increase Threshold Power in 3 Easy Steps
Threshold power rocks and it's easier to improve it than you think.
11. Cycling Traning Programmes for Everyone
This link is huge. There are many different training programs ready for you.
Alternative training strategies
12. How Eliminating Recovery Rides Can Improve Your Performance
Does it makes sense?
13. Alternative Workouts That Will Boost Your Performance
Don't loose motivation. There lots of other ways to improve performance!
Strength Training
14. Why Additional Body Weight Should be Avoided
Strength training should be performed to make you stronger, not heavier.
15. Nutritional Tips to Avoid Hypertrophy
How to optimize your nutrition to avoid hypertrophy when you strength train.
16. Training Tips to Avoid Hypertrophy
Reps, sets, pauses. Simple tips to avoid hypertrophy.
17. Tips about Strength Training
More tips about strength training…
Equipment etc.
18. How to Optimize Your Aerodynamic Position with a Power Meter
Comprehensive guide on how you can optimize your aerodynamics with a power meter. This article is primary for people with power meters like PowerTap or SRM.
19. How Much Time Does Extra Weight costs on Alpe d'Huez?
Empiric data from power meter tests on Alpe d'huez.
20. Invent New Stuff for Your Bike
Cyclelici.us has several alternative strategies to develop more comfortable and better bikes.
21. Cycling Tips Calendar
Nice calendar for 2010. Well done.
Psychology
22. How Decisions Can Make You a Winner
Should you attack or not? Well, if you never attack, you'll never win.
23. How to Deal with Training Vacuum
Don't get any stronger? Read this article.
Nutrition
24. Post Training Nutritional Tips for Cyclists
Tips about what to drink after training.
25. Soy Milk or Semi Skimmed Milk as Recovery Drink?
Comprehensive, detailed description of what we know about these recovery drinks.
E-books and videos
26. Time Effective Cycling Training
A Guide to Better Performance With Less training.
27. 12-Week Winter Training Program
Here is an excellent winter training program for riders at all levels.
28. Training For Busy Cyclists
How to handle limited time and still make amazing improvements. Great tips for people with less than 8hrs per week for training.
29. The Sufferfest: Downloadable Cycling Workout Videos
High quality videos and cycling training combined.
30. 5 Successful Techniques Used by Winning Cyclists
Winners make less mistakes and win more races. What are their secrets?
31. Lessons Learned from Marathon Runners
Yes, you can actually learn some simple, but highly effective tips from runners.
32. More Lessons to be Learned from Marathon Runners
Yes, there are even more you can learn from runners…
Subscribe to Updates from Training4cyclists.com
33. Subscribe to Email Updates now!